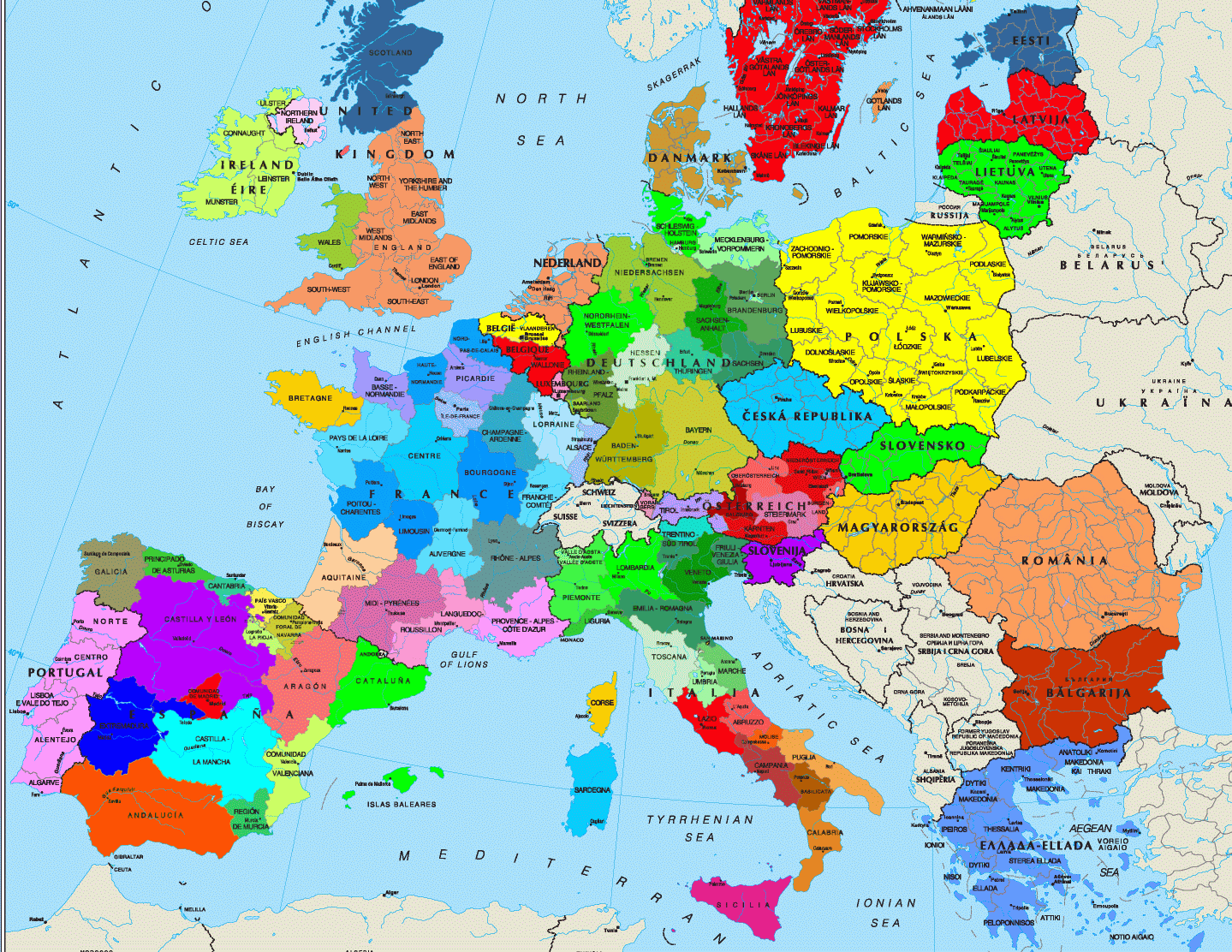 Greg has been writing for the TechCrunch network since May of 2008. Greg was born just outside of San Jose, and now lives in the East Bay of California. Learn More posted yesterday Comments Hey, Berlin! Come show us what youve got. In just over a month, were bringing the TechCrunch Disrupt Conference to Europe for the very first time and with it, one of our big ol Hackathons. Our Disrupt Europe 2013 Hackathon will run overnight from Oct 26-27th. If youve never been to one of our Hackathons, heres what you need to know: once youre in, youve got just shy of 24 hours to build the best, most incredible thing you and your self-selected team can build from the ground up. At the end of the crazy, exhausting, overnight sprint, youve got 60 seconds to pitch your teams hack in a battle for fame, glory, and a bunch of crazy prizes. The top team takes home $5,000 dollars in cash, and the top three teams get to present their projects in front of the massively influential audience at the main Disrupt conference. There will also be a bunch of fantastic prizes from our API sponsors, but well announce those in just a few weeks So, what should you build? Something amazing. Something clever. Something that shows just how crazy talented you and your teammates are. Remember: this is a Hackathon.
In many countries, they are also the most under-privileged. A survey last year by the European Union's Fundamental Rights Agency found that 1 in 3 is unemployed, 20 percent have no health insurance and 90 percent live in poverty. "Many face prejudice, intolerance, discrimination and social exclusion in their daily lives, the report said. They are marginalized and mostly live in extremely poor socio-economic conditions. Whether in grim housing projects surrounding the cities of central Europe, isolated villages in the Balkans, shanties of cardboard and corrugated iron under Roman overpasses or shabby trailer parks around Paris, many of Europe's Roma live at levels of poverty associated with developing countries. Recent EU surveys have shown just 44 percent of Roma have completed primary education, a third have never visited a dentist, and that just 2.7 percent are older than 65, compared to 17 percent of all EU citizens. EU headquarters has allocated hundreds of millions of dollars to improve conditions for the Roma and tasked the bloc's member countries to set up "integration strategies" designed to improve education, employment, health care and housing. But the European Commission complains governments are failing to meet targets or fully use available funding. "In general, the socio-economic situation of the Roma in the past years has not been improving,"says Dezideriu Gergely, executive director of the European Roma Rights Center, also based in Budapest. "On the contrary, you can say that it has been deteriorating, so the gap between the Roma and the non-Roma is getting even higher. That means the divisions are much more clear." Rather than help, campaigners say local officials often exacerbate problems and heighten divisions between Roma and their neighbors. The authorities in Kosice have said they would dismantle the wall there to comply with demands from the EU, but Slovakia's second city is just one of 13 municipalities across the country that have thrown up such barriers around Roma communities in recent years. Across much of Central Europe, Roma children face segregation at school: a UN survey found that more than 40 percent in Bulgaria and Slovakia are taught in segregated classes.
Europe's summer of hate
Basel III, which is due to come into effect at the start of January 2019, aims to strengthen the banking industry following the financial crisis of 2008 which saw a number of big banks such as Lehman Brothers collapse. Many others received state aid after being deemed "too big to fail" meaning that if they went under they would significantly damage the wider banking industry and economy. Under the rules, banks are required to have a capital buffer of at least 7 percent of their assets on a risk-weighted basis to protect them from further financial and economic shocks. They must also have enough liquid assets to survive market upsets of up to 30 days, known as the liquidity coverage ratio. EU banks grossly under capitalized: Pro David Buik,Market Commentator Panmure Gordon & Co says many of Europe's banks are grossly under capitalized. However, the Basel III rules have sparked concern that the new capital limits might cause banks to lend less, which could lead to businesses and families turning to unregulated "shadow banks" for credit. Last month, the Bank of England said it would reduce the level of required liquid asset holdings by 90 billion once the country's eight largest banks and building societies had met the 7 percent capital threshold. "That will help to underpin the supply of credit, since every pound currently held in liquid assets is a pound that could be lent to the real economy," the central bank's governor Mark Carney said in a speech. Julian Franks, a professor of finance at the London Business School (LBS) who gave evidence to the Parliamentary Commission on Banking Standards, last week criticized the measures. "We know Basel I and Basel II didn't work – and there is a fear that Basel III will go the same way," he told CNBC. "Some of these regulations are incredibly complex. It is understood by some lawyers but not understood by bankers. That's why people want very simple leverage ratios to be imposed.
Somali jihadists recruit in U.S., Canada, Europe Police have said another suspected gunman has been detained at a Nairobi hospital. Armed police take cover behind escalators as smoke fills the air. Witnesses say tear gas was thrown in the corridors. A woman who had been hiding during the attack runs for cover after armed police enter the mall. A body is seen on the floor inside the smoke-filled four-story mall. An injured person is helped on arrival at the Aga Khan Hospital in Nairobi after the attack at the upscale mall. A soldier directs people up a stairway inside the Westgate on September 21. An injured man is wheeled into the Aga Khan Hospital in Nairobi. People run from the Westgate Mall. A Kenyan woman is helped to safety after the masked gunmen stormed the upscale mall and sprayed gunfire on shoppers and staff. Crowds gather outside the upscale shopping mall. The interior ministry urges Kenyans to keep off the roads near the mall so police can ensure everyone inside has been evacuated to safety. A policeman carries a baby to safety. Authorities said multiple shooters were at the scene. Bodies lie outside the shopping mall.