A Sept. 20 poll found 62 percent of party supporters want him to run. Sarkozy's biggest obstacle could well be in the courts rather than a party primary. He's under investigation over allegations of helping to dupe France's richest woman 90-year-old L'Oreal heiress Liliane Bettencourt into donating election campaign funds. http://www.globalpost.com/dispatch/news/regions/europe/france/130930/france-center-right-ump-national-front Art Basel gathers works from around the world for its annual shows. Photo Jaume Plensa's "Tel Aviv Man" at Art Basel, the worlds premier trade fair for leading galleries and collectors focused on modern and contemporary art. – [/] Photo The front of the Art Basel building. This years show attracted 303 of the worlds top galleries from 36 countries, showing the works of more than 2,500 artists. It drew more than 62,000 visitors, a new record. – [/] Photo Platform Gallery's Chen Wei and one of his "Recovery Room" series at Liste Young Artist's show. By the time the week was over he had sold more than 10 works, with prices ranging from $1,800 to nearly $3,000. – [/] A performance spectator admires some of the pieces at Basel Art. – [/] Photo A performance piece at Basel Scope, done by an unidentified nearly naked man who moved in slow motion up and down the aisles dressed like a Greek version of Mars, the god of war.
France arrests Paris woman for alleged Al-Qaeda links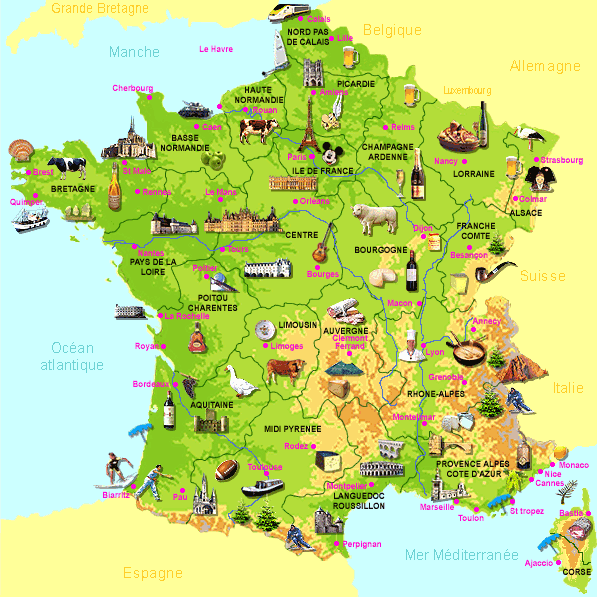 Officers with France's DCRI domestic intelligence agency on Tuesday arrested a Paris woman suspected of possible links to Al-Qaeda in the Arabian Peninsula. Caption PARIS: Officers with France's DCRI domestic intelligence agency on Tuesday arrested a Paris woman suspected of possible links to Al-Qaeda in the Arabian Peninsula. A source close to the investigation said the woman was arrested around 6:30 am (0430 GMT) at her apartment in the working-class Belleville district of Paris. The 21-year-old was arrested as part of an investigation by anti-terror officers into a case of "criminal association in connection with a terrorist enterprise," the source said. The source said the suspect had been a reader of Inspire — an online magazine published by Al-Qaeda in the Arabian Peninsula — and would be questioned about potential contacts with the group. Based in Yemen, Al-Qaeda in the Arabian Peninsula is considered one of the deadliest franchises of the international militant network. Inspire, which aims to radicalise young Western Muslims and has included instructions on bomb-making, has been linked with a number of attacks. US media have quoted investigators saying Dzhokhar and Tamerlan Tsarnaev, the two brothers believed to have carried out the Boston Marathon bombings in April, had read the magazine and may have followed its instructions on making pressure-cooker bombs. Copies of the magazine have been seized in other arrests of alleged radical Muslims in France. France is grappling with a rise in homegrown Islamist militants and earlier this month arrested the webmaster of a site that published French-language translations of Inspire. French authorities stepped up security efforts and broadened anti-terror laws following the attacks by Al Qaeda-inspired gunman Mohamed Merah that killed seven people in and around the city of Toulouse last year. – AFP/ec
France, Mali urge vigilance against 'terror' threat
"The Franco-African intervention put an end to the terrorist threat, but it could try to rebuild… we must remain vigilant," the two leaders said in a joint statement released by Hollande's office after the talks. The meeting between the two leaders came against a backdrop of deteriorating security in Mali, where a car bomb attack claimed by Al-Qaeda in the Islamic Maghreb (AQIM) killed two civilians and wounded several soldiers on Saturday, according to the army. Calm returned Tuesday to the rebel bastion of Kidal after fighting between the MNLA and the army, but tensions remained high, a military source from the UN's MINUSMA peacekeeping force in Mali told AFP. The MNLA, the main Tuareg group involved in peace talks between rebels and the government which broke down on Thursday, said three of its fighters had been wounded during a gun battle Sunday which lasted more than an hour. The clashes in Kidal came after Tuareg rebels pulled out of the talks, dealing a blow to hopes of a durable peace in the troubled west African nation. The MNLA took control of Kidal in February after a French-led military operation ousted Al-Qaeda-linked fighters who had piggybacked on a Tuareg rebellion to seize most of northern Mali. The Malian authorities reclaimed the city after signing a ceasefire deal with the MNLA but the situation has remained tense. While the MNLA remains a largely secular cause, Mali has suffered a series of attacks claimed by Islamist insurgents since France launched a military operation in January against Al-Qaeda-linked groups occupying the north of the country. Four suicide bombers blew up their car at a military barracks in the desert city of Timbuktu on Saturday, killing two civilians in an attack claimed by AQIM. A spokesman for the north African group raised "two of our brave suicide bombers", whom he said had detonated "more than a ton of explosives", according to the Mauritanian Alakhbar news agency.