Photo credit: Wikipedia This just in: An example of what happens when people change conclusions based on the data rather than digging in their heels in favor of a pet hypothesis. In this case, the UK government has reversed a previous decision regarding the 2009-2010 European Pandemrix vaccine for swine flu and its link to narcolepsy , a sleep disorder that can seriously disrupt activities of daily living. As a result, per The Guardian : The Department for Work and Pensions (DWP) has contacted people turned down for compensation last year to explain that, after a review of fresh evidence, it now accepts the vaccine can cause the condition. The move leaves the government open to compensation claims from around 100 people in Britain, and substantial legal fees if a group action drawn up by solicitors is successful. According to the Guardian, heres why the UK is taking this step: The government U-turn follows a major study of four- to 18-year-olds by the Health Protection Agency which found that around one in every 55,000 jabs was associated with narcolepsy. A spokesman for (vaccine maker) GSK said it had details of around 900 people from 14 countries who had narcolepsy and were vaccinated. Emphasis mine. Its a good example of drawing new conclusions based on new information, otherwise known as the appropriate conduct of science, and then doing the right thing. A total of 100 people among 6 million who received this vaccination in the UK developed narcolepsy, for an adverse event rate of 0.0017%. The death rate from the swine flu in the UK was 0.026% . Put another way, 26 of every 100,000 people who had the flu died; 1.67 people of every 100,000 (1 in every 55,000 according to the study) receiving the vaccine developed narcolepsy. In addition, the vaccine in question evidently was given to groups at high risk for adverse events from contracting the swine flu. The Pandemrix vaccine is no longer in use and was applied for that specific pandemic. One of its ingredients was an adjuvant, intended to enhance the immune response, called ASO3.
UK's new Dragon LNG deal no guarantee of supply -Qatargas
UK's new Dragon LNG deal no guarantee of supply -Qatargas Reuters 9 hours ago 2,055.50 -14.0000 DUBAI, Sept 23 (Reuters) – Qatargas is not obliged to ship any liquefied natural gas (LNG) to Britain's Dragon import terminal under a five-year agreement announced last week, the world's largest LNG supplier said. Falling domestic gas production has made Britain heavily reliant on imports of LNG, especially from Qatar, and rising competition from buyers in Asia has stoked concerns about UK winter gas supplies. Qatargas announced on Sept. 17 it had signed an agreement to supply 1.14 million tonnes a year (mtpa) of LNG to Petronas at the Dragon LNG terminal in Wales. Yet there is no guarantee that any super-cooled gas will be delivered under the flexible contract, which runs from January 2014 to December 2018, with Qatargas having the option to ship all the volume elsewhere for an undisclosed fee. "Qatargas has the flexibility rights to divert all these cargoes elsewhere. We are neither able to divulge how much of the contracted volume will be delivering into the UK or not, nor as to when such deliveries will be made," a spokeswoman for the Qatari company said on Sunday. "Subject to certain conditions related to timing and payment of a diversion fee, Qatargas has flexibility rights to divert all these cargoes elsewhere." PRICE SPIKES Although LNG suppliers can usually sell their fuel at much higher prices in northeast Asia, winter price spikes may make the wholesale UK gas market attractive enough to ship some more cargoes northwest Europe. Qatargas declined to comment on whether the company was also negotiating similar flexible deals with capacity holders at any other European LNG import terminals. But sources say Qatar is negotiating deals with customers at the Gate terminal in the Netherlands and elsewhere to buy import capacity, as a fallback destination to Asia in case demand for Qatari LNG there drops. Qatargas and its Qatargas 2 project partner ExxonMobil are already the biggest gas suppliers to the nearby South Hook import terminal at Milford Haven in Wales. Qatargas now has the option to supply an affiliate of Malaysian company Petronas at the neighbouring Dragon terminal with fuel produced by the Qatargas 4 joint venture between Qatar Petroleum and Royal Dutch Shell.
UK authorities clear Baba Ramdev after second round of questioning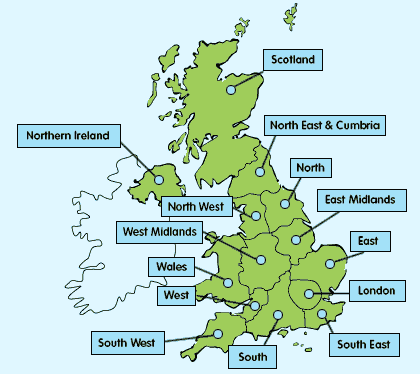 A day after his detention on arrival here, Ramdev returned to Heathrow Airport this evening with British Indian MP Keith Vaz to meet the chief immigration officer. The immigration officer later allowed Ramdev to enter the UK lawfully and carry on with his programmes. Ramdev alleged that he did not get support from the Indian government and he suspected that the British officials were misguided. "I am sad to state that my government did not support me. I was told there was a red alert attached to my name, which is only linked with terrorists and criminals. I will wait for full details but I have a doubt that my eight-hour detention yesterday was a result of the Indian government's attempt to misguide the UK immigration department," Ramdev told reporters outside the airport after being cleared. "While the Indian government may have played a villain's role in this whole episode, Britain's NRI community and Keith Vaz (British-Indian MP) stood by me," he said. "I thank the UK government that they did not stay misguided for too long," he said, adding that he had not been given any explanation for being detained. "I have never done anything illegal, immoral or unethical. So I kept asking them to let me know what my fault was. I was not informed about the reasons. But there was no bad behaviour on their part. At one point one of the officials did get angry but I stayed cool so there was no problem," Ramdev said in reference to his detention. Ramdev is in the UK to chair a series of yoga shivirs and talks organised by the Patanjali Yog Peeth (UK) Trust.